At RDZine our fresh, innovative designs can be used across a huge variety of sectors. Our furniture is made from robust, recyclable materials that offer something very different from traditional furniture. We took a material – foam – that has traditionally been used on the inside and we turned it inside out, putting the inside on the outside…
Using a single block of foam, our design team precision cuts the desired shape and sculpts them into incredible, seamless designs. We then cover the pieces in a multi-layered spray coating, creating furniture that is astonishingly versatile, incredibly durable, and supremely comfortable, all designed to make a statement.
Our bespoke design and manufacturing facilities enable us to work closely with architects, interior designers and creative teams to produce beautiful, custom-made pieces, enabling our clients to furnish their space with exciting and innovative furniture.
All RDZine furniture is waterproof, grease and oil resistant, parasite proof and UV stable. Our coatings are non-toxic so can be used both indoors and outdoors. Our team will work with you to produce your bespoke pieces of furniture which can be finished in a variety of colours and include your corporate branding. We have the experience and expertise to manage the logistics of your event, ensure your furniture is safely stored and is in place prior to the opening of your event.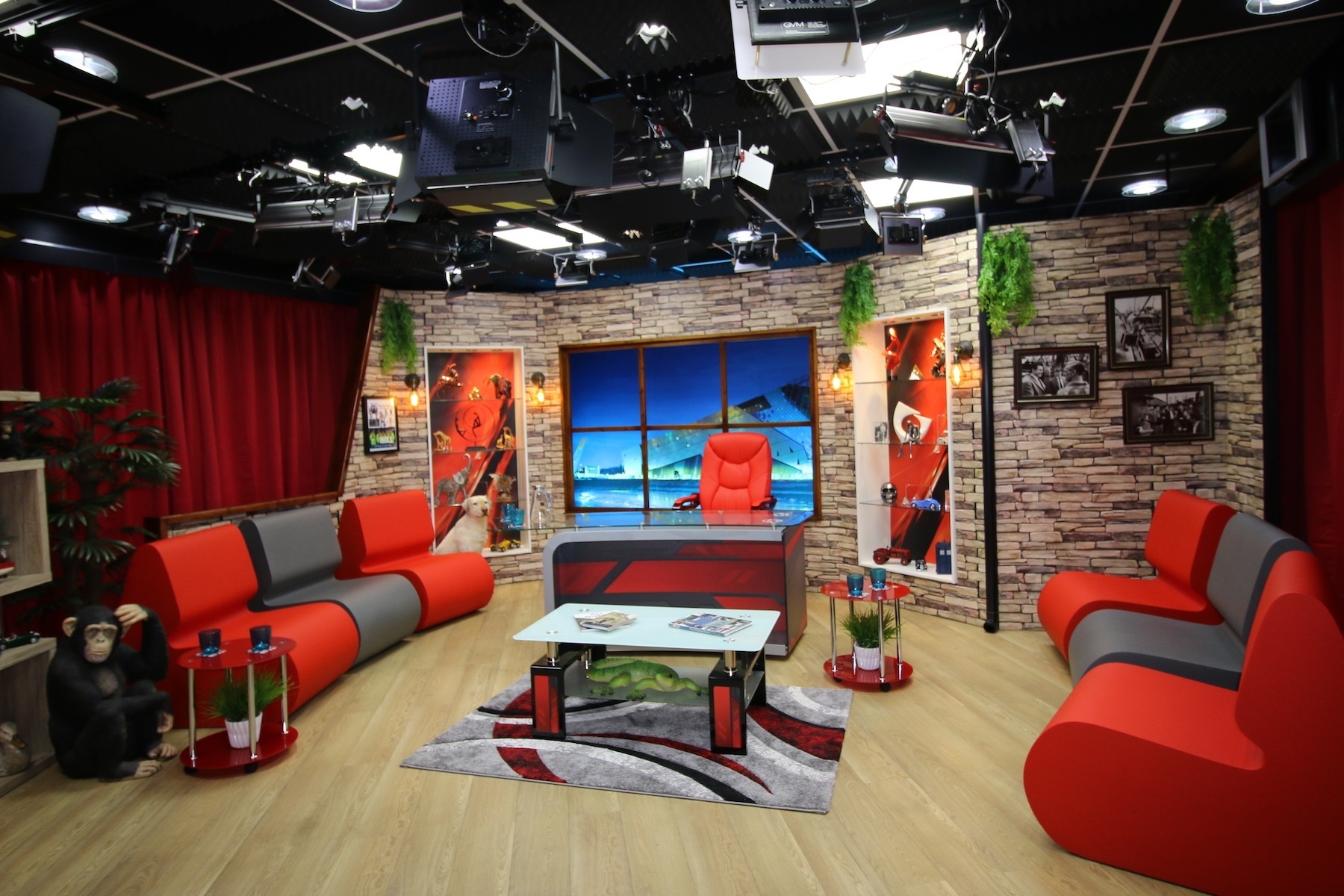 RDZine produced and supplied a number of its 'Wave' sofa chairs to one of the UK's most advanced virtual studios. Our innovative designs and bespoke colour pallet ensured RDZine furniture was selected for the studios news and sports broadcast studio.
Exhibition/Live Event Environment - Futurebuild Show
RDZine designed and supplied its rEco range of recycled foam conference furniture to Future Build for their annual sustainability and circular economy conference and seminars. This innovative furniture is manufactured from recycled foam sourced from repurposed furniture, mattress and packaging foam and underlines RDZine's commitment to recycling and the circular economy.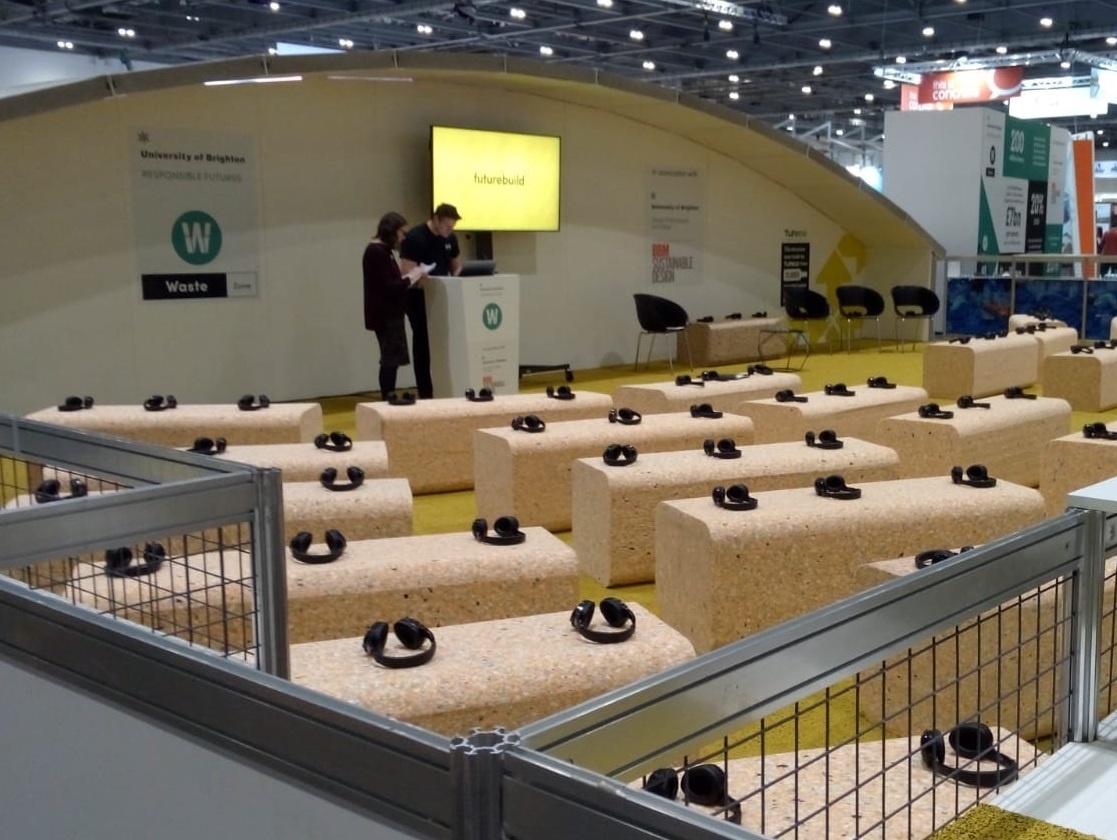 RDZine furniture is an ideal fit for a range of outdoor and hospitality settings. Our design and project management team will work with you to produce custom made furniture in a colour of your choice and incorporating your branding and key messages. We'll take care of all the logistics and inter-event storage needs leaving you to focus on the event itself. All of our furniture is 100% recyclable, extremely lightweight, waterproof, UV stable, stain proof and parasite resistant.
Stella McCartney Flagship Store - Old Bond Street, London
RDZine can create truly unique furniture. One-off pieces are our speciality, we have the in-house expertise to design and manufacture custom furniture to our client's specifications, so whatever and whenever our clients need something truly innovative, RDZine can design and build it for you -we make the impossible possible.